Sound On Festival 2018
A new breed of festival for under 18's
Indigo X was commissioned to consult and create a range of experiences for the debut Sound On Festival - a new major Perth event developed to foster free thinking amongst thousands of young people. Our involvement included three key programs; The Opening Ceremony, A Workshop/Panel hybrid featuring festival artists (Create The Life You Want), and an immersive music event (The Future Beats Experience).
The Opening Ceremony
A unique brief: How do we ease thousands of teens into their first festival experience? How do we help them through the social anxieties of being in a large crowd, get them to look out for each other and set the tone for the day? The Opening Ceremony was an explosion of music, dance and performance with a powerful custom-mapped A/V show.
The Future Beats Experience
This immersive experience was all about helping the teens dream big. We created an uplifting mix of contemporary music designed to evoke a sense of possibility and combined it with live guidance. Lying down in the dark with the floor shaking to the roaring soundtrack, the teens were guided to imagine their best possible futures.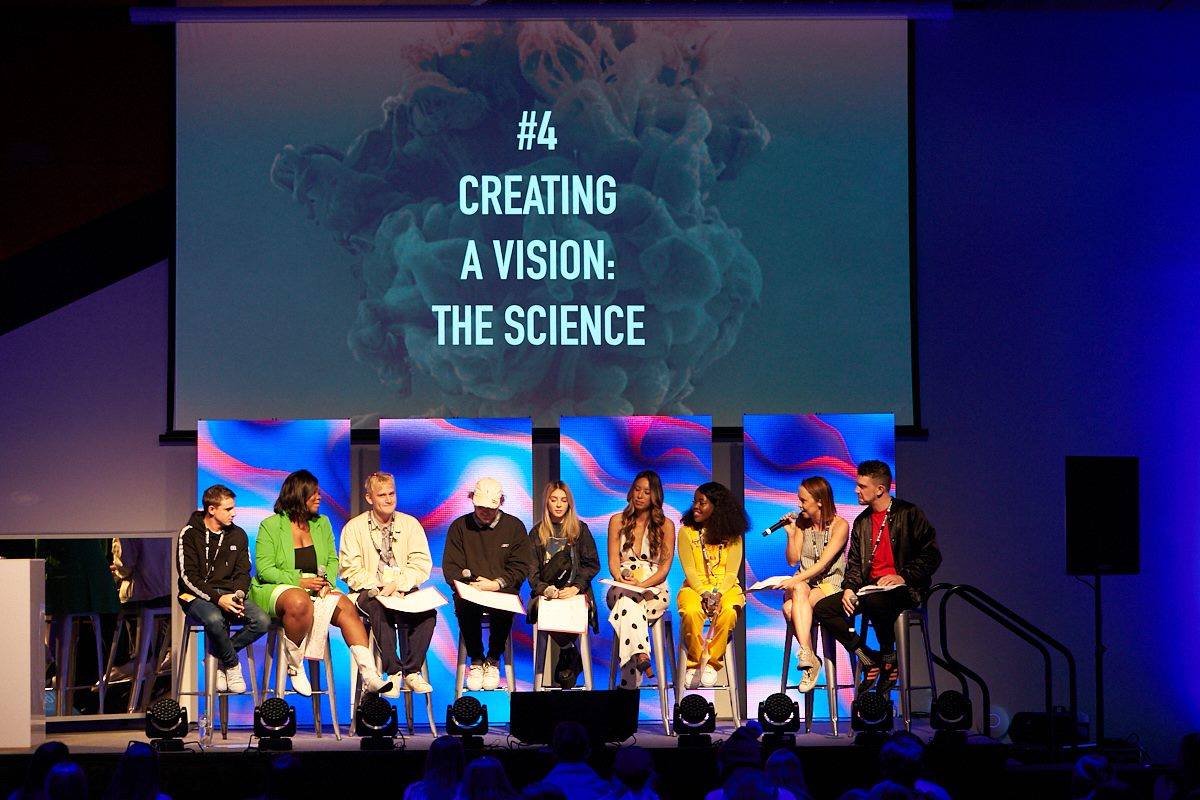 Create The Life You Want Panel
Kids don't want to be told what to do. So we helped them decide what they want for themselves. This unique panel took teens through a process to help them get a little closer to their dreams, with powerful stories shared by festival artists Alison Wonderland, Tkay Maidza, Cosmos Midnight, Flex Mami, Sam Perry and Indigo founder Mary Hoang.